Hub Charger
Power to the people - 4-Port USB Hub Charger
Charge your entire family's mobile devices all at once with Antec's 4-Port USB Charging Station. Equipped with two 1A and two 2A USB charging ports, you can recharge up to two smartphones like the iPhone® and two tablets like the iPad® simultaneously.
Color: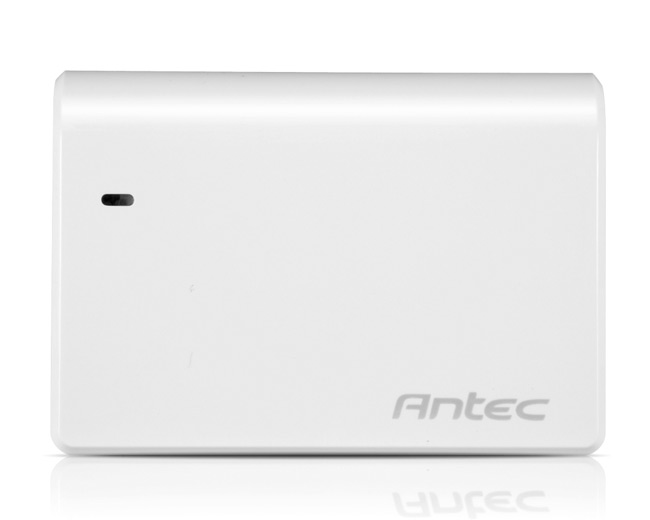 Color:

Features
Four Port USBMultiple USB ports enable you to quickly charge up to four USB devices simultaneously without wasting any battery power.

5amp OutputStrong power output provides sufficient power flow to recharge four devices equally.

Dual 1A And 2A USB PortsFour individual USB (two 1A and two 2A) ports quickly charges multiple mobile devices by using 1A and 2A rapid power transfer technology.

Industrial Grade ProtectionProtect your device against power surges and imbalances with a full range of current protections that work on any power grid.

Lightweight DesignSlim form factor fits easily into bags and pockets making it the ideal travel companion while impact resistant housing withstands abuse.
Specifications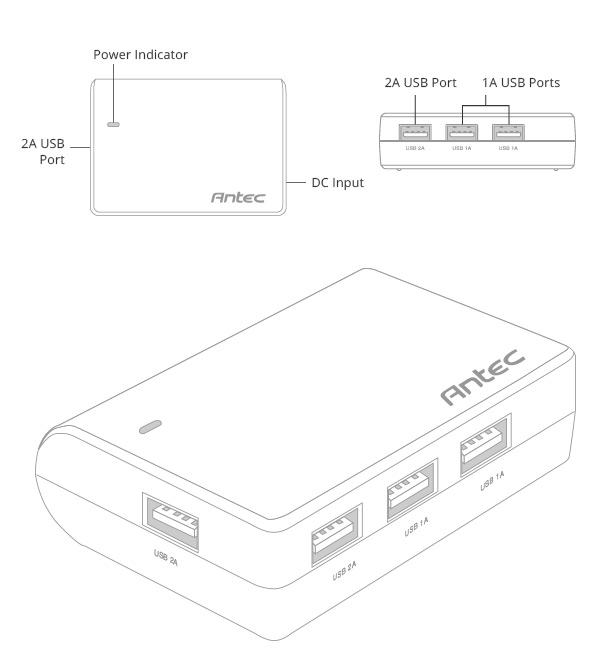 AC input100-240Vac, 0.8A, 50-60Hz
DC output5V
USB output2x2A, 2x1A
Total Output Wattage25W / 5A
ProtectionOver Voltage Protection, Short Circuit Protection, Over Current Protection, Over Power Protection, Over Temperature Protection
Download Manual