Tour Charger
Power your mobile devices anywhere in the world - Portable 2-Port USB Wall Charger
For world travelers looking for a quick fix to charging their mobile devices, Antec's Portable 2-Port USB Tour Charger is the way to go. The Tour Charger delivers fast, stable charges for tablets such as the iPad® and is capable of simultaneously charging two devices such as an iPhone® or MP3 player like the iPod®.
Color: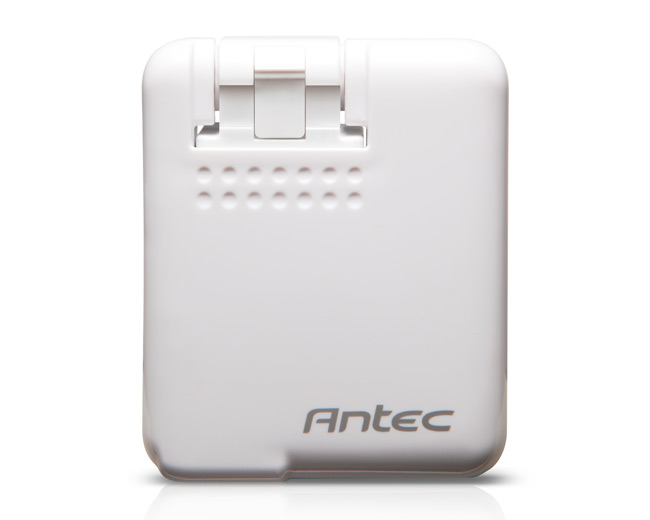 Color:

Features
International AdaptorsTour charger includes three international power adaptors so you can have rapid, reliable power, no matter where in the world you land.

Dual USB PortsNo need to wait, with dual 2A USB ports you can fully charge two devices at once.

2A USB Ports2A USB technology provide super-fast power transfer for quick charging while on the move.

Industrial Grade ProtectionProtect your mobile devices against power surges and imbalances with a full range of current protections that work on any power grid.

Lightweight DesignSlim form factor fits easily into bags and pockets making it the ideal travel companion while impact resistant housing withstands abuse.
Specifications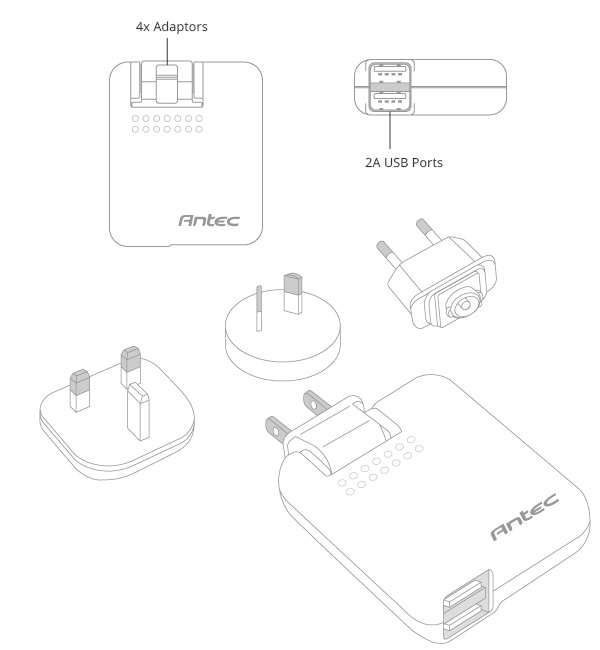 AC input100-240Vac, 0.5A, 50-60Hz
USB output2x2A / 5V (Total output ≤2A)
Total Output Wattage10W / 2A
ProtectionOver Voltage Protection, Short Circuit Protection, Over Current Protection, Over Power Protection, Over Temperature Protection
Download Manual