Go Charger
Use your car battery to power your mobile device - Portable 2-Port USB Car Charger
Pull out all the stops with Antec's Portable 2-Port USB Go Charger. Designed with one 2A USB port and one 1AUSB port, the Go Charger can simultaneously charge both an iPad® and a smartphone such as an iPhone® using your car's 12V DC Connector (cigarette lighter).
Color: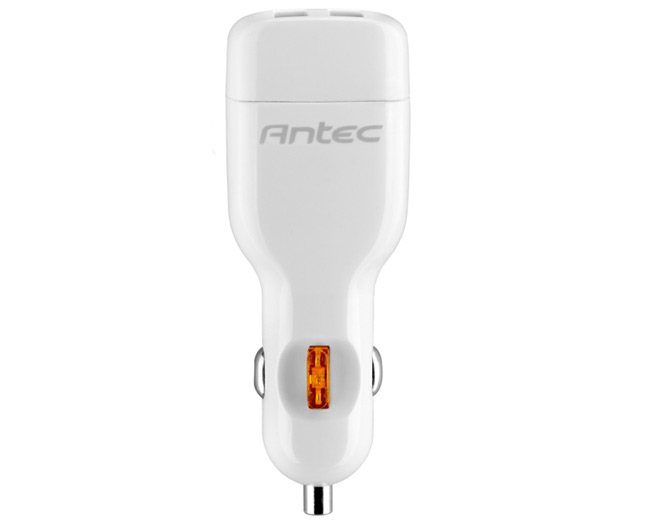 Color:

Features
In-line FuseAutomobile 12V DC power sources are notoriously irregular, protect your valuable device from your car battery's irregular charge with an integrated, replaceable fuse.

No WaitingDual USB ports enables you to charge two devices equally at the same time.

1A And 2A USB PortsOne 1A and one 2A USB Ports provide the fastest power transfer available, ideal for smartphones, MP3 players and tablets.

Industrial Grade ProtectionProtect your device against power surges and imbalances with a full range of current protections that work on any power grid.

Lightweight DesignSlim form factor fits easily into bags and pockets making it the ideal travel companion while impact resistant housing withstands abuse.
Specifications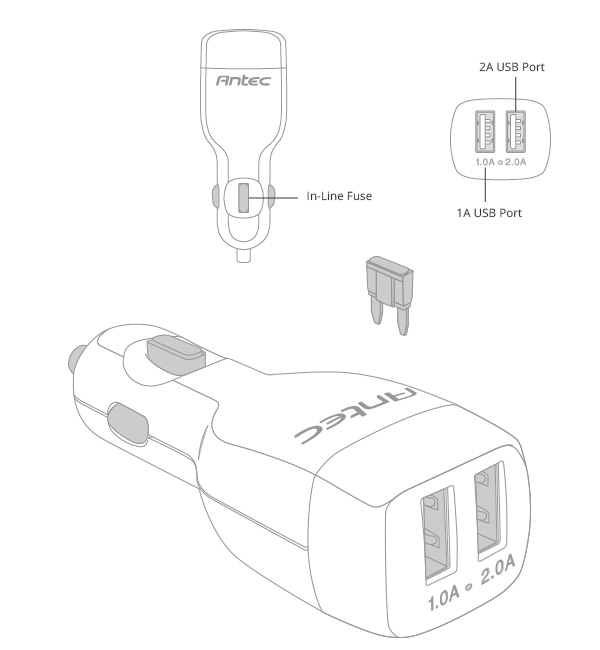 DC input10.8 Vdc-18 Vdc
DC output5V
USB output1x2.1A / 1x1A
Total output wattage15W / 3A
ProtectionOver Voltage Protection, Short Circuit Protection, Over Current Protection, Over Power Protection, Over Temperature Protection
Download Manual